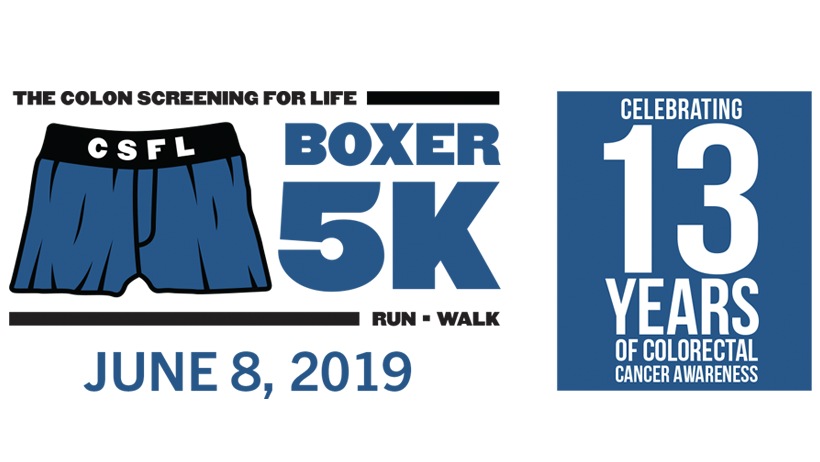 The mission at Colon Screening for Life, Inc. is to educate the community on early detection and prevention of colon cancer through regular screenings such as colonoscopies.
Each year thousands of American families are affected by this common but little discussed disease. Colon Screening for Life, Inc. a 501c(3) organization, works to decrease the incidence of colon cancer and related deaths in the Tri-state area by causing individuals to make lifestyle choices that lessen the possibility of developing colon cancer and increasing the number of individuals who seek timely colon cancer screening. Two of the ways we help bring Colon Cancer Awareness to the forefront is by providing programs like our
CSFL 5K Run/Walk
and our
annual March event
to increase awareness about the disease. This year's Colon Screening for Life 5K will be held at Old National Bank, Downtown on June 8, 2019.
Colorectal cancer is just starting to receive the long overdue attention it deserves and this is an opportunity for you to get involved with an issue that is gaining national attention. When you make a decision to be an advocate for colorectal cancer prevention, people will pay attention. Your support will make a true impact and help save thousands of lives! We can't wait to see you at the 5K!
Register Now
Donate Now
---
When:
Saturday, June 8th, 2019
Festivities start at 7 a.m.
Run/Walk begins at 8 a.m.
Where:
Old National Bank, Downtown Evansville
Distance:
5K (3.1 miles), 1 mile walk and Kids Dash